WYS - The Croft Shetland Tweed and Colours - DK
The Croft - DK
Shetland Tweed & Shetland Colours
West Yorkshire Spinners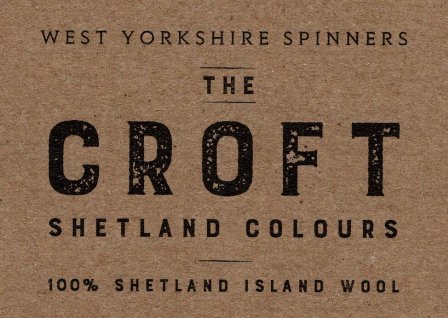 100% Shetland Island Wool
Shetland Island Wool is world-renowned for its fineness, warmth and strength.

The Croft DK is available in two ranges:
'Shetland Tweed' has a unique tweed effect with intricate colour fusions which are subtle yet sophisticated.
'Shetland Colours' is a range of distinctive colours that balance the sophisticated hues of the tweed.

100g Hank approx
225m approx
Tension: 4in x 4in (10cm x 10cm) = 28 rows x 2 stitches
Needle Size: 4mm

CLICK on the following links to browse
our extensive range of Knitting Patterns
Knitting Patterns for The Croft Shetland Tweed DK >>
Knitting Patterns for any DK yarn >>
All our Knitting Patterns >>