Emma Ball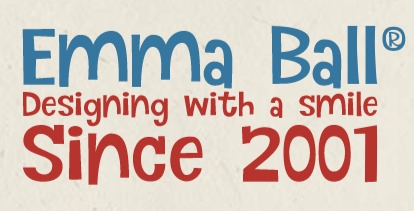 A wonderful range of beautiful, practical gifts for the avid crafter
Established many moons ago by Emma, who just wanted to paint nice pictures. Well, actually more than many moons if you happen to count the years she painted, designed and hand cut stencils to pop onto plant pots!
After a visit to Venice, Emma had a yearning to go back to her student Graphic Design roots and illustrate in watercolours once again.
So it all began in 2001 - having stands at craft shows alongside her Dad with the pots and Emma with her paintings - going on to take a trade stand at the Autumn Fair.
It grew from a few mad ideas and a plant pot!