About Us
Hello, my name is Sue and I am the owner of 'Cottontail Crafts'.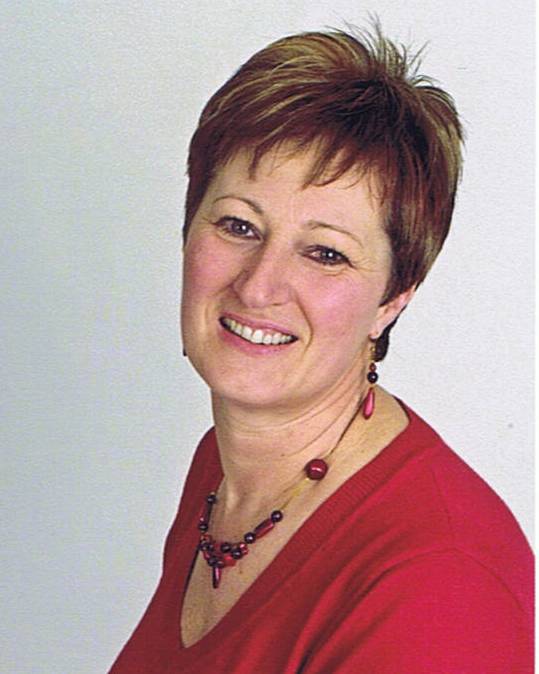 Cottontail Crafts is based in Settle, a lovely market town in the glorious Yorkshire Dales where I have lived all my life. The shop has been owned by my family for over 50 years. In the early days my parents sold wallpaper & paint in support of the family's decorating business. Over the years they diversified the range into gifts and then into haberdashery & wool. I took over the shop in 1982 and renamed the shop 'Settle Sewing Centre'. Over the years, I have continually added new product ranges to reflect the ever changing trends in crafting. In addition to the range of haberdashery products and knitting wool the shop now sells a wide range of materials for card making, scrap booking, jewellery making, needlecrafts and much more – it is truly a 'crafter's paradise'.
I am an enthusiastic crafter and feel that I have a high level of practical expertise in all the crafts I sell – this means that there is no one better for giving sound advice and guidance on your crafting issues.
In addition to running my shop, I also act as a product consultant for one of the major crafting wholesalers. I contribute to the design and selection of new product ranges and travel all over the country demonstrating crafting techniques on their behalf. This close link with a major wholesaler means that I am always at the forefront of new developments and amongst the first retailers to bring you exciting new products.
In early 2009, encouraged by the many visitors to Settle who had been excited to discover 'The Sewing Centre', I decided to create an 'on-line' shop so that customers can readily buy crafting products from my shop from wherever they live in the country. During the design of the 'on-line' shop, I was determined that my on-line' customers should have a similar experience to that which has brought me so many happy and loyal customers (and friends!) for my retail shop. My philosophy for both shops is one of selling a wide range of high quality products at a fair price, supported with friendly, efficient and expert service and a smiling face.
I thought long and hard about a name for my on-line shop and eventually settled on 'Cottontail Crafts'. I feel it is a name that conjures up the nice feelings that we want our customers to feel in their dealings with us. Having decided on such a lovely name for the on-line shop, it was an easy decision to adopt the name for the retail shop and so in June 2010 'Settle Sewing Centre' became 'Cottontail Crafts'.
Please do not hesitate to contact me, by email or telephone, if there is any thing you would like to discuss. Even better, why not spend some time in the glorious Yorkshire Dales and come and pay us a visit at our shop in Settle.
Sue Amphlett
Cottontail Crafts